What Is a Movie Review?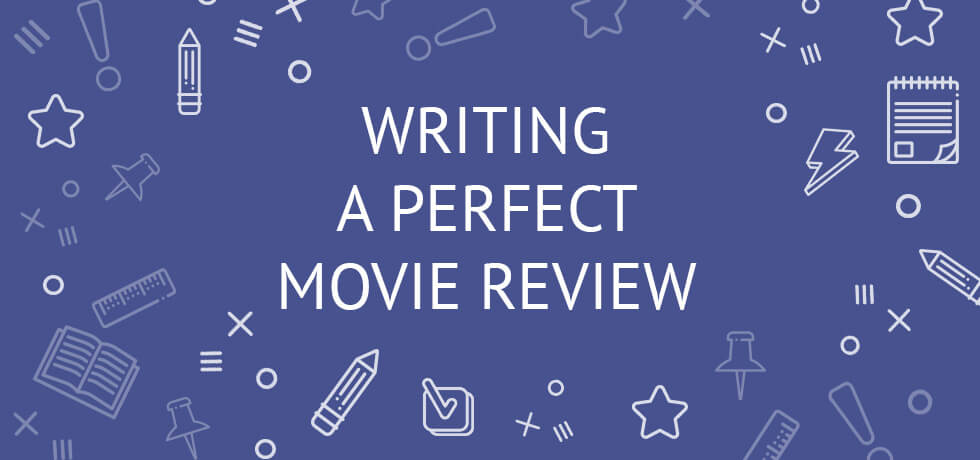 A movie review involves analysing a film or a documentary. Writing an excellent movie review requires you to carry out extensive research, analysis, and present the writer's view in a clear and logical manner. In short a movie review involves presenting a well-balanced fusion of a personal view about the movie and a critical analysis of themes and technicalities involved. This type of paper is a common school assignment since Lecturers want to gauge a student's critical thinking skills and the ability to report an event in a manner that others can easily understand.
Writing film review can be challenging for most students since it is considered as creative writing. It requires one to use both analytical and creative approaches to come up with an excellent movie review. Applying analytical and creative skills will enable you to craft a comprehensive and convincing piece of writing. It is important to keep in mind that the main objective of a movie review is to help people find movies and documentaries they will be interested in. Therefore, do not feel hesitate to tell the readers whether you think it was a good movie or not.
 Important Elements of A Movie Review
Regardless of the genre, all movie reviews share the same elements. The elements of a movie review provide an overall structure on which the whole analysis is based on. An excellent movie review must comprise the following elements:
Title
The title of the movie should appear in the headlines as well as in the introductory paragraph. One common mistake most students make is failing to mention the title of the movie in the introduction.
Plot
A plot is the sequence of events that make up a story. The storyline should appear in a clear and concise way for the readers who have not watched the movie yet.
Filmmaker
Don't forget to dedicate a paragraph or two to the filmmaker and discuss his/her personality. Conduct a little research on the person who directed the piece. Is that person a controversial figure? Does he/she have a political stance? Does the filmmaker have a significant background?
Actors
The characters are one of the important factors that carry the movie. Your review should properly indicate if their performance was good or not. Do not forget to mention if they possess the required skills to portray the role they played.
Creative Elements
The creative elements used in a play can determine the overall success or failure of the film. Ensure you identify and include these elements in your movie review and how they contributed to the storyline. Such elements include costumes, lighting, sound, camera work, etc.
How to Write a Movie Review
Writing a movies review can be challenging since it requires a considerable amount of time and application of analysis skills. A good movie review should present your opinion in an interesting and understandable way. Below is a step by step guide on how to write an interesting movie review.
Before writing a movie review you must watch and understand the movie. While watching the movie, be sure to write down the most important points. Ensure you pay attention to the characters, events, minor and major details.
In addition to watching the movie, its important to conduct extra research as well. In your research ensure you find out who the filmmaker is, characters, and events that lead to the movie, plot summary, location, etc.
Before writing a movie review, it's crucial to create an outline that includes all the main points found in the film. Create a framework that contains the details of the subject, characters, and action. Your movie review should look something like this:
Introduction

Title of the movie
Date of release
Some Background information
Cast
Directors

Summary of the movie
Analysis of plot and creative elements
Opinions on:

Cast
Camera techniques
Colours
Mood
Symbols
Dialogues
Tone
Costumes
Special effects

Conclusion
Analyze the Movie
After watching and understanding the movie, you can now begin the analysis process. Ensure you critically analyze the movie from the beginning to the end and note each and every detail.
Write Your Review
After gathering all the required information and examples, you can start the writing process by following the above outline. Make the introductory paragraph as interesting and engaging as possible. It should consist of the director's intention, provide your opinion if the director has succeeded in their purpose or not, and present evidence to support your evaluation or judgment.
Edit and Proofread Your Final Draft
Once you are done writing your movie review, it's important to ensure you go through it carefully to make sure if you have not missed any important information. Also ensure you have eliminated any grammatical, spelling, and punctuation errors that may lower the quality of your document.
Movie Review Examples
For your convenience, here are some movie review examples that can help put you into the right direction from the very start.
Fatherhood Movie Movie Review
Mulan Movie Review
The apocalypse Movie Review
Money Heist Movie Review
Alpha Movie Review
 Plus one Movie Review
The Miracle Worker Movie Review
Need Help With Writing A Movie Review? We Can Help
If you are experiencing challenges in writing a movie review or any other assignment, you can seek professional help from a reliable online writing service. In case you are wondering where to get top-notch writing services, there is one smart solution that you can consider. Unemployedprofessors is among the elite online writing companies that offer unmatched writing solutions in all academic fields.
Our writing service has prolific and professional writers that offer high quality and original content. The writers display excellent research, writing, and editing skills in all the papers that strive to satisfy your instructions and expectations to the fullest. Our writers are experts in the various academic field and different levels of learning, ensuring your essays is professionally written and polished beyond your imagination. We guarantee a high-quality review written by professionals. With us, you will submit a movie review worthy of an A-grade.
https://topstarsprofessors.com/wp-content/uploads/2020/08/Top2020-08-17-at-1.47.54-PM.png
0
0
twinp
https://topstarsprofessors.com/wp-content/uploads/2020/08/Top2020-08-17-at-1.47.54-PM.png
twinp
2022-01-27 08:17:32
2022-01-27 08:17:32
How to write a great movie review